Have you noticed how quickly the weather can turn cold? You can't afford to pay high energy bills because of your HVAC's energy waste or worry that your furnace will fail on an icy night. Despite the mild winters in Texas, winterization is still necessary to protect your HVAC system, plumbing, and other parts of your home infrastructure from the cold.
You'll have an easier time riding out rough weather and spikes in energy prices if you know how to prepare your HVAC for fall so your heating and air conditioning work properly when you need them.
At On The Double! Heating & Cooling, our air conditioning repair contractors in Lubbock, TX, we've helped countless Texans prepare for the winter. We present these tips as a general guide, but we recognize that every home is difficult. Contact us if you have specific questions about winterizing your home. We'll help you learn how to prepare your HVAC for fall conditions.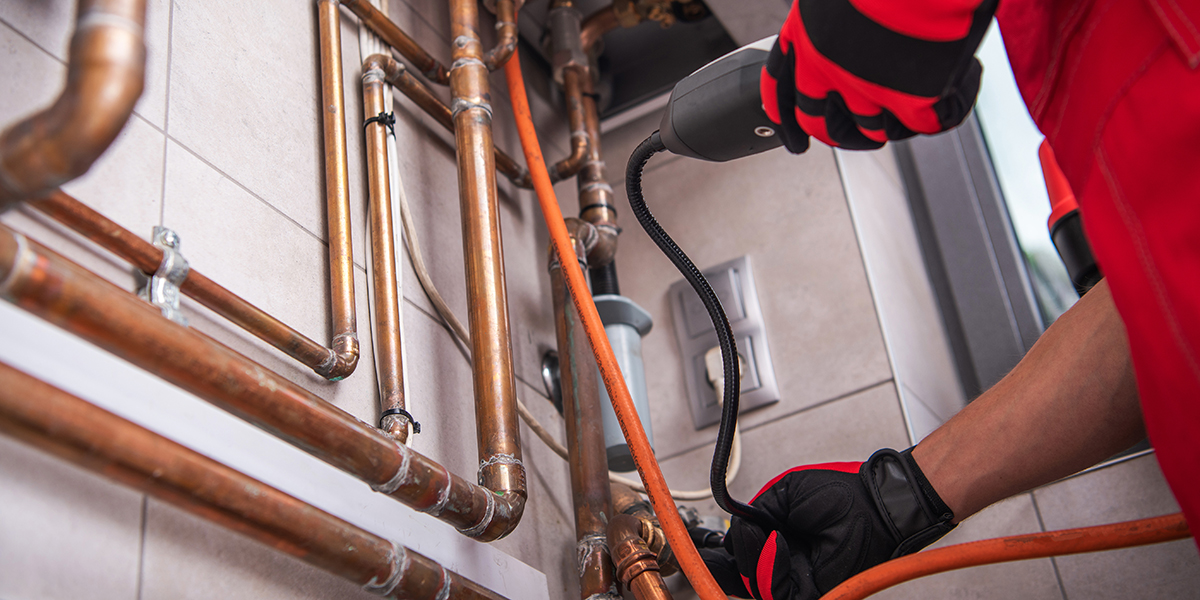 1. Give Your HVAC System a Tune-Up
Giving your heating system an annual check-up in the fall lets you detect and correct any problems with the furnace, heat exchanger, ductwork, sensors, blower motor, and other components that could interrupt your heating if they fail. Our HVAC maintenance technician will have a detailed checklist outlining how to prepare your HVAC for fall.
Although you probably won't use your air conditioner much during the winter months, it's a good idea to check the evaporator and condenser coils for any problems that could worsen as the temperature changes.
2. Check Your Airflow and Insulation
One cause of premature wear and failure of HVAC components is stress from extremes of heat and cold. Extreme cold during the winter and volatile weather during the fall and spring can cause metal parts to expand and contract. 
Insulating your home will protect pipes, electrical circuits, and ductwork from becoming loose or cracked. If your house is drafty or has ineffective insulation, be sure to protect your HVAC system before the temperatures drop.
3. Test Your Detectors and Give Them New Batteries
Knowing how to prepare your HVAC for fall means accepting that even a well-maintained HVAC system can fail suddenly. If the heat exchanger in your heating system develops a crack and your furnace is burning fuel improperly, toxic byproducts of combustion can spread to the air in your home.
Carbon monoxide is a colorless and odorless gas that interferes with your body's ability to get oxygen.  Protect your family by having functioning smoke and carbon monoxide detectors.
If your last maintenance technician did not test the carbon monoxide detectors and smoke detectors during your tune-up, check that they are working. Change the batteries and replace any detectors that are not working before you use your furnace.
4. Clear Debris and Leaves Away From Your Outdoor AC Unit
Knowing how to prepare HVAC for fall is about AC maintenance as well as heating maintenance. Even if you do not use your air conditioner during the fall, winter, and spring, it's a good idea not to let fallen leaves and other debris collect around the housing for your AC compressor.
If the compressor coils get dirty or obstructions block airflow to the coils, they are likely to overheat when you try to use the air conditioner in the late spring or summer. Overheating can damage the coils and cause the air conditioner to fail and trip the circuit breaker.
5. Replace the Air Filter
Experts recommend replacing your furnace air filter every three months or according to the manufacturer's recommendations. If your air filter gets dirty, it could reduce air quality throughout the winter and shorten the life of the blower motor. Your fall tune-up is also a good time to replace your AC air filter, so you don't have to worry about keeping cool in the spring.
For a Professional Inspection and Tune-Up of Your HVAC System, Trust Our Team at On The Double! Heating & Cooling
Prevent rising energy prices and unpredictable weather from ruining your holiday season this year. Trust us at On The Double! Heating & Cooling for a detailed examination of your HVAC unit and comprehensive tune-ups for your heating and cooling systems. We know how to prepare your HVACs for fall.
To schedule a maintenance call for your HVAC system or ask questions about how to prepare your HVAC for fall weather, call us at On The Double! Heating & Cooling at 806-549-5973. We serve residential and commercial clients in the Lubbock, TX, area and stand behind our work with a 100% customer satisfaction guarantee. Learn more about our air conditioner maintenance services.