#1 Water Softener Installation & Maintenance in Lubbock, TX with over 100 Local Reviews!
For quick and affordable water softener system installations in Lubbock, TX, call On the Double Heating & Cooling at 806-549-5973 today.
While you may not have heard of soft water, it can be incredibly advantageous in your home. Adding a water softener system to your Lubbock, TX home can improve your daily life in various ways. If you're interested in installing a water softener or other water filtration system in your home, you can count on On the Double Heating & Cooling for quality service at affordable prices.
At On the Double Heating & Cooling, our team has installed thousands of water treatment systems and can make the process a breeze. We understand how important access to reliably clean and safe water is and are proud to play a role in ensuring that it's available to the residents of Texas.
How a Water Softening System Works
To fully understand how a water softener works, you need to understand what makes water hard or soft. The water in your tap contains a range of dissolved minerals like calcium. The presence of these rocky materials makes water "hard" and can cause problems.
While our bodies require certain levels of these minerals to function correctly, these compounds cause multiple problems when used for cleaning and bathing. By removing these minerals, a water softener system in your Lubbock, TX, home can provide a range of benefits regarding your tap water use.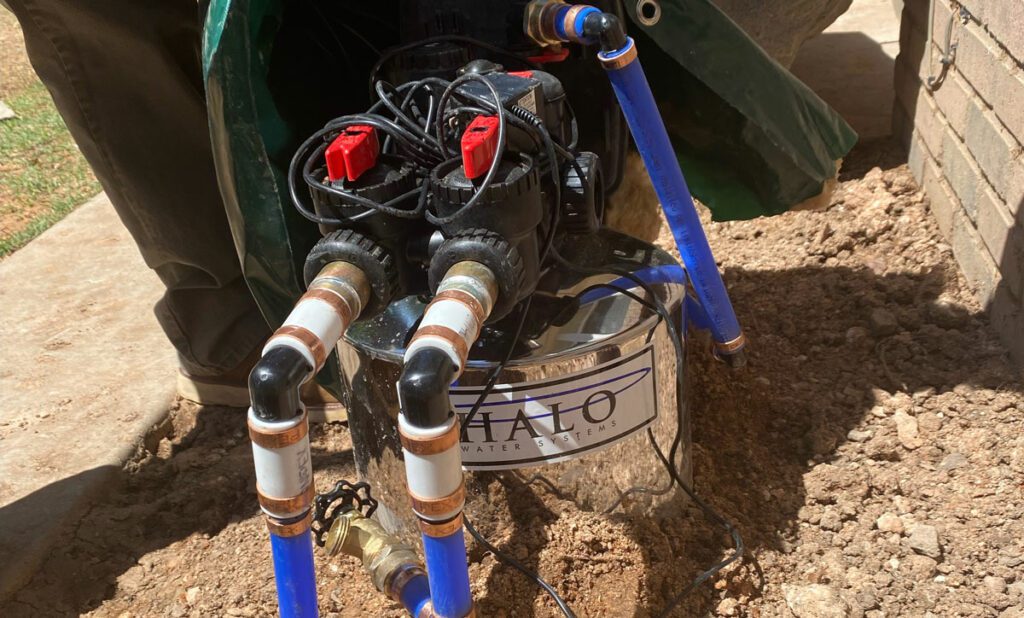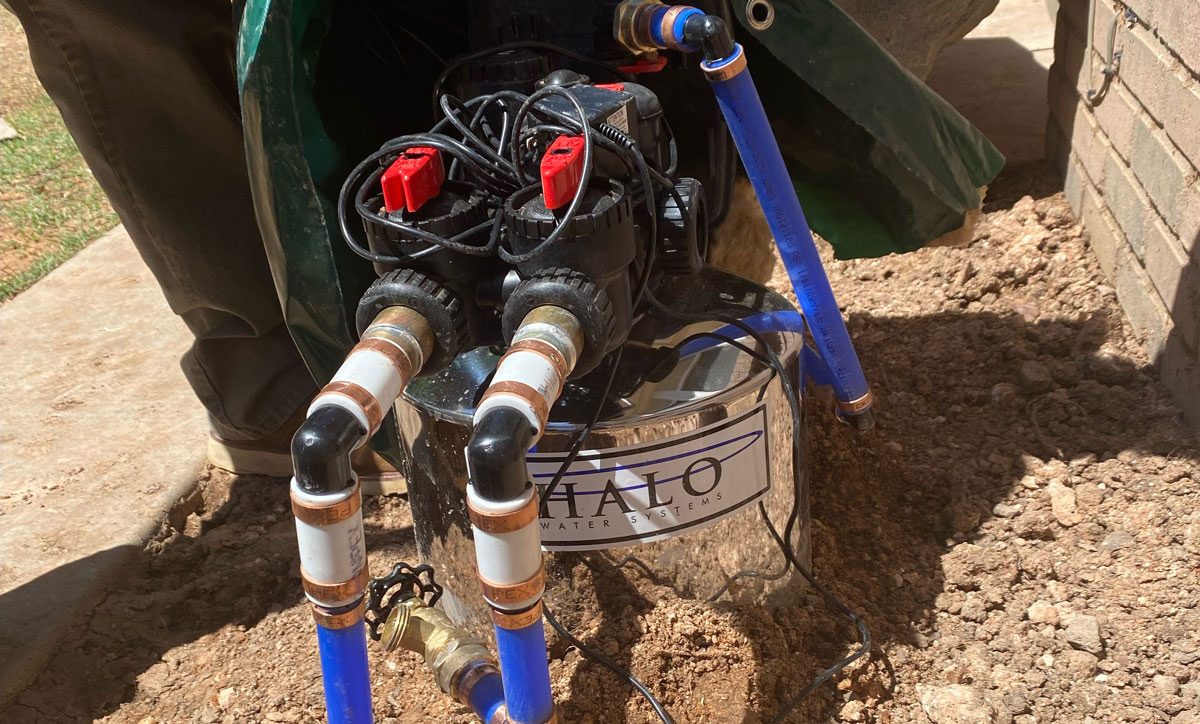 Soft water can improve your experience in your home in numerous ways. If you've never heard of soft water before, you may be surprised at its many advantages, so read the following to learn more about how soft water can impact you.
Residents struggling with dry skin or irritation after bathing and showering may find significant relief with soft water. Because soft water does not deposit minerals or other residues on your skin, it allows you to clean your skin far better than ordinary water.
Minerals in water can dry out or even damage your skin and cause breakouts. When you shower or bathe with soft water, you will be able to remove oil from the surface and clean pores without leaving behind a layer of residue. This can significantly reduce the risk of breakouts and leave your skin and hair looking better than ever.
Water spotting remains one of the most frustrating things to see when cleaning. It can be disheartening to know that you finished cleaning your car or the dishes, but they still don't look clean. You may not know this, but sediment deposits left behind by the water actually cause these spots.
If you're tired of repeatedly cleaning things to avoid water spots, a water softeners system may be what you need. With soft water, gone are the days of running inside while washing your car and starting over because spots have formed. Soft water works perfectly for all types of cleaning and will never leave marks on clean surfaces.
Soft water makes cleaning a breeze by eliminating water spots and other residue left behind as normal water dries. It also creates a luxury bathing experience that no other filtering system can match. Until you've experienced the benefits of soft water for yourself, you truly don't know what you're missing. At On the Double Heating & Cooling we have installed hundreds of water softeners in Lubbock, including Culligan water softeners.
If you'd like to experience the benefits of a water softener system in your Lubbock, TX, home, you can count on On the Double Heating & Cooling for quality services at an affordable price. On the Double Heating & Cooling proudly serves the residents of Texas with a range of water-related services. Call today at 806-549-5973 to discuss your needs and provide you with the best water softener available.